In other news, I've been looking after Kirby, one of Barlee's pups up for adoption, whilst his foster mom is on vacation.
He is such a NICE DOG. I can't wait until we find him his forever home and I know he's going to make the people who take him very, very happy.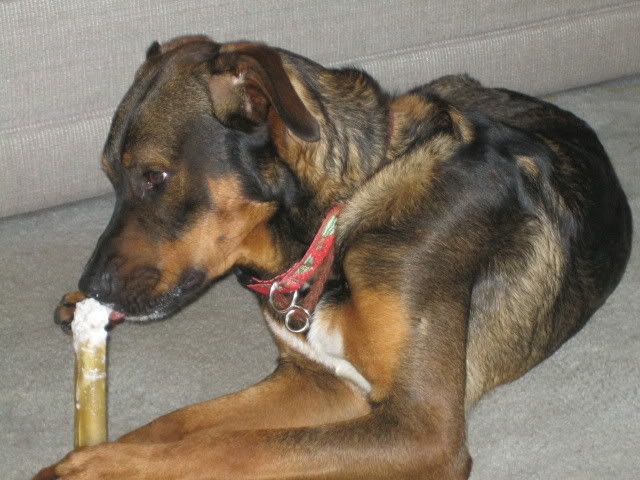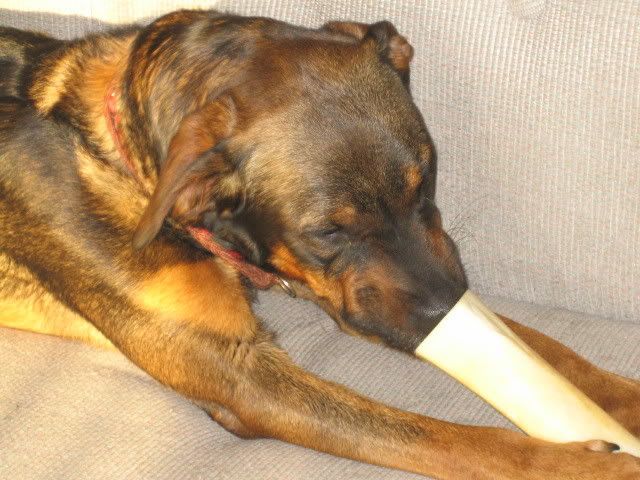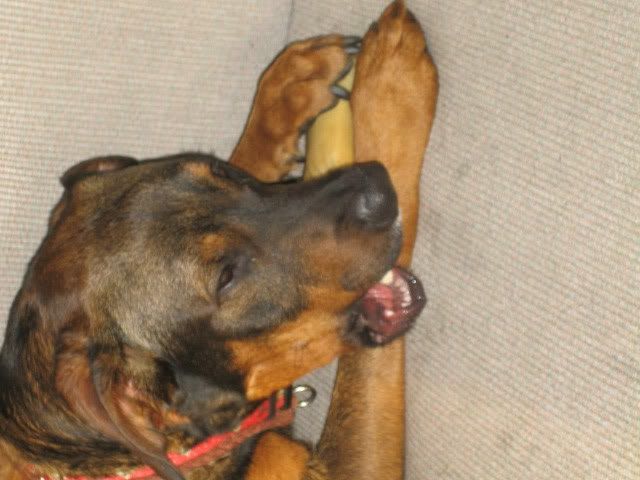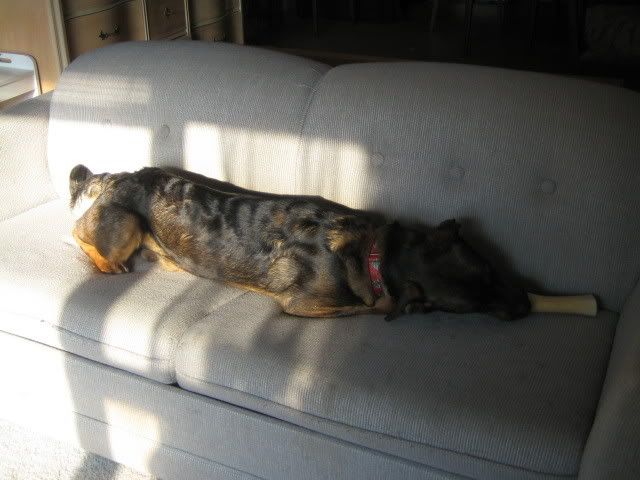 He'll be somewhat easy to train, and is both food and praise motivated. He absolutely adores Princess (though she'd rather he leave her alone - he's too jumpy for her) and seems to really take to the woman of the home. His fur is super soft, and makes you want to pet him alot. Which is good, because he's a very physically affectionate dog. He'll rest his head on your arm and bury his nose into your chest when he wants pets.
He's got the most beautiful coloring - from black, to gold, to white and some specks of brownish red.
He's not very loud, he's fine crated on his own, he seems to be house trained (being a puppy, it just takes taking him out alot).
I hope he finds someone who can channel his energy, and give him the love and training he deserves. He's such a great dog.
I'm not his regular foster so I'm just telling you as I see it. He's a puller on the leash, but when I walked him on my own, I had that corrected (for awhile) in short order. That's why I think he'll be great to train, he so wants to please. He simply needs good excersise (I'd say about 2 hour+ walks a day, or better yet - runs) and his energy level in the house drops. We walk him and Princess alot, so that when we are home, they sleep. :) Keeps everyone happy.
Any other fosters care to share their stories so far?
It seems we've found someone to take Bongo into foster, so if everything works out he should be settling into his foster home soon. I'll update as things progress.
Current Location:

home

Current Music:

Fred playing the Wii